Atter har vi tilbakelagt et herlig markedshelg i Enköping. Og som alltid har vi reist tilbake med lite håndfast, men med gode minner.
Fredag ettermiddag reiste to biler fra Oslo-området, én fra Romerike og to fra Vestfold de førti milene til SIS markedet i Enköping. Og nevnte jeg Kurt, Gunnar Ole, Jan N og Jan Kåre fra Nord-Vestlandet? Eller representanter fra Trøndelag, Østfold og ikke minst Ola Isaksen fra Andenes (160 mil én vei!)? Total norsk deltagelse: 24 personer. Ikke dårlig.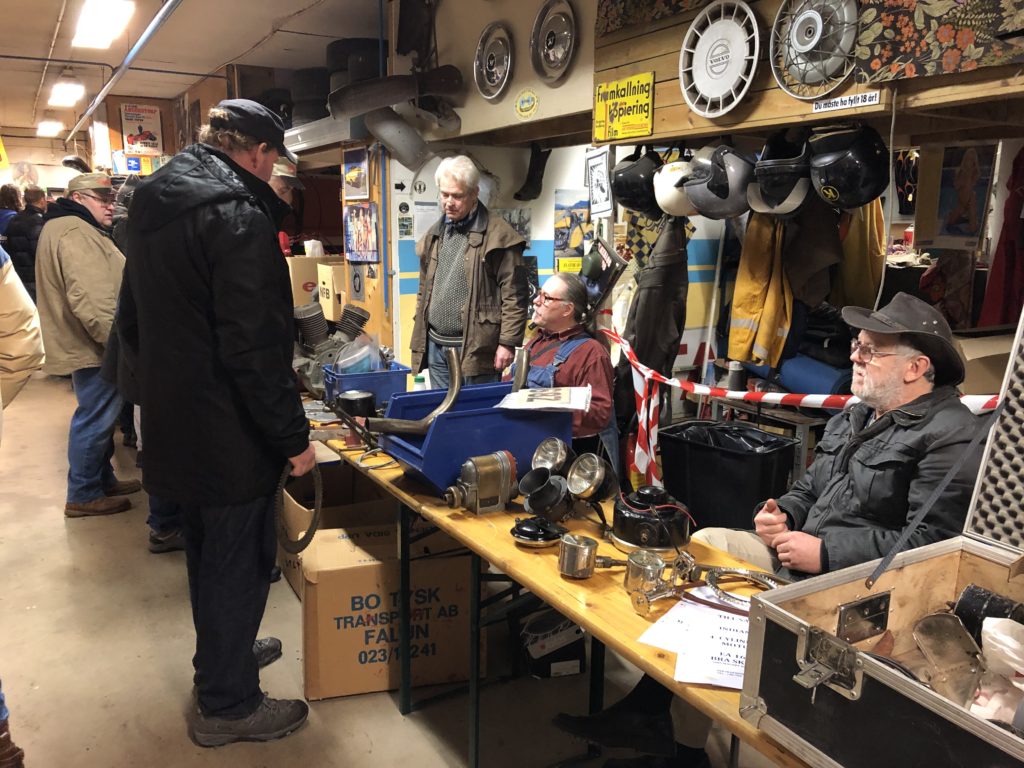 Markedet er en opplevelse for de som kjører og skrur Indian, og de fleste klarer å finne noe å ta med seg hjem. Med selgere fra Sverige, Polen, Norge, Tyskland og Finland er sjansene ganske store. Men det viktigste er å skaffe seg kontakter, få tips og mingle med likesinnede. Vedlagt følger et knippe bilder fra årets marked.