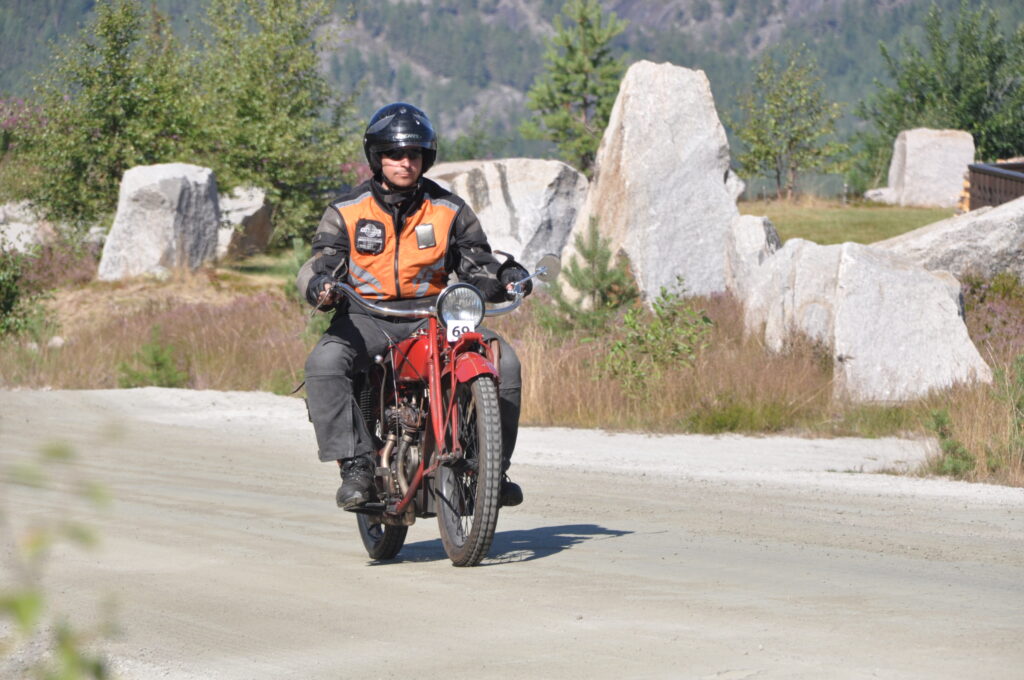 The Hill Climb Competition consists of riding up a steep gravel road, twisting in sharp curves on a bumpy surface, full of pot holes. In fact just like the roads in the old days. This gives us a feeling of the early days of motorcycle riding.
The competition is based on riding on a specific speed/time up that hill and the one that is closest to that time get the trophy. This is just fun. The speed will be normal, no need for hard driving. And the reward is a spectacular view of the valley on the way down. The Hill climb competitors joins the Rideout 1 course afterwards.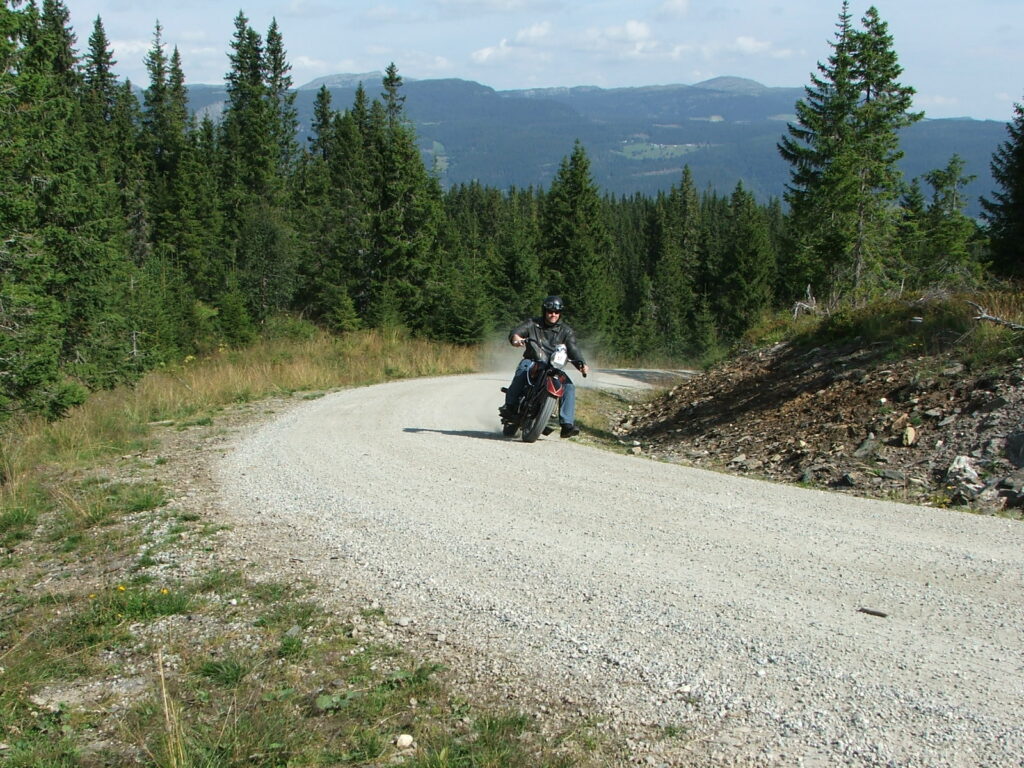 If you like to join the Hill Climb competition, please check your brakes and be sure that the engine is in good shape. And take it easy round the turns.